Thunder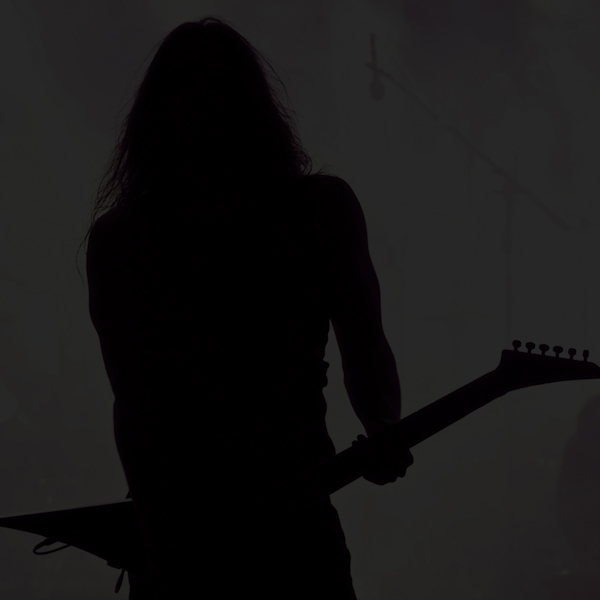 1) - Thunder is a five-piece melodic hard rock band from the United Kingdom that formed in 1989, after singer Danny Bowes, guitarist Luke Morley, and drummer Gary "Harry" James left the group Terraplane. Soon joined by bassist Mark "Snake" Luckhurst and guitarist Ben Matthews, Thunder's first album, 1990's Backstreet Symphony, earned commercial and critical acclaim. The guys followed it with a well-received 'Monsters of Rock' festival performance that year. Thunder being perhaps best known for their massive arena rock hits from that album, including "Dirty Love" and "Love Walked In" (top 40 tracks in both the U.S. and the U.K.), they played to a devoted fan-base until their split in 2009. The guys returned in 2014 and have since put out 2015's Wonder Days and 2017's Rip It Up, both being warmly received.
Musicians Danny Bowes, Harry James, and Luke Morley worked together in the 80s-era [tab]blues outfit Terraplane. After experiencing what Morley has called "a 'eureka' moment", the guys devised a high-energy British rock project directly inspired by the likes of Bad Company, Deep Purple, and Led Zeppelin. The aptly named Thunder spent a year or so in constant touring and gradually built a positive reputation that helped its debut album, named Backstreet Symphony, reach a wide audience. Released 4 April 1990 by EMI / Geffen, it became an international success. The album didn't just get RIAA certified as 'Gold' but earned them a spot on BBC's 'Top of the Pops', playing their hard-edged version of "Gimme Some Lovin'" to a global audience. A well-received performance at Castle Donington's 'Monsters of Rock' event before gigantic crowds brought it home to the guys how far they'd broken through.
After touring with female-fronted rockers Heart and other artists with the same style, the guys prepared the second album, which they ominously titled Laughing on Judgement Day. Despite their deliberately 'retro' sound quite unlike the alternative and post-punk trends of the time (or, in fact, precisely because of their sticking to their guns), their sophomore album achieved even more success. Released on 24 August 1992, it proved an even bigger hit in the U.K. than their debut, reaching the number two slot on the nation's top albums chart. Its singles include "Everybody Wants Her" and "Low Life in High Places", the titles alone showing Thunder's interest in classic rock n' roll hedonism.
Bassist "Snake" Luckhurst left the band citing 'personal differences', a move that wasn't just Thunder's first line-up change but a sign of future turmoil to come. He got replaced by Swedish musician Mikael Höglund, and the band went on to record their third album, 1995's Behind Closed Doors, before facing a dilemma with their label. Finding that "most of the people who'd been there at the beginning of our tenure had moved on", as Morley put it, as well as that talk of a contract extension had terms that they simply couldn't accept, Thunder jumped from EMI.
Despite being championed by U.S. contemporaries such as Aerosmith and Guns n' Roses, the guys still faced a tough time making a lasting impact 'across the pond'. Though focused on pumping out more and more material, Morley later remarked that the mid-90s found Thunder "suffering from 'hamster in the wheel' syndrome". Mikael Höglund was unavailable for recording the band's fourth album, called The Thrill of it All, and so the 1996 release had bass duty left with Morley. For the subsequent tour, the band recruited bassist Chris Childs, who stayed with the band to record their fifth album. Although Giving the Game Away, released in 1999, earned a positive fan response, it had become totally clear how Thunder had disconnected from a record industry whose connected network of radio stations, TV networks, and music magazines dismissed the guys' sort of melodic hard rock as either endangered or extinct.
In Autumn of that year, the group announced an upcoming split, and their final tour concluded in May 2000. Still, Thunder's interest in new technology and the continuing camaraderie felt among the band's members meant that they didn't drop off the radar. After being given a slot in the 2002 'Monsters of Rock' shows, Thunder decided to return in 2003 with a new album, titled Shooting at the Sun, which the guys released on their own record label. Fully embracing the internet's ability to unite hard rock fans across the globe, 2005 resulted in the band's seventh album, aptly titled The Magnificent Seventh! by the guys. It earned praise from many critics, with musicOMH writer Neil Daniels remarking that the "terrific return to form" seemed like "a hard-hitting giant but with fists of steel and cast iron balls".
Feeling vindicated, the group's album managed to produce a return to the top 40 singles charts and spawned a bunch of live performances. After two well-received tours in 2006, with many gigs completely selling out, and two gleeful experiences in Japan, the band captured that live feel in the DVD Thunder Go Mad in Japan. The release included a documentary piece following the band's situation setting everything up and trying to sort out all of the traveling. That year additionally saw the guys releasing their eight studio album, titled Robert Johnson's Tombstone, which featured nods to the musicians' early history before Thunder's very formation. Receiving acclaim from critics and fans alike, some even claimed that the album was Thunder's best studio release yet. A U.K. tour took place at the end of November 2006, with the band extending things into shows in Europe as well.
The 2000s represented not only a period of frequent touring but also increasing musical activities by the guys outside of the band. Thunder's career renaissance continued with a 2008 studio album, which the guys simply titled Bang!, and the group's appearance with Def Leppard and Whitesnake at multiple gigs that same year. The group had found itself coming up to its twenty-year anniversary. Although not experiencing the same kind of personal conflicts or debates about musical direction that many of their contemporaries had, Thunder still appeared to have reached a kind of inflection point. In early 2009, the guys announced plans to split for the second time. Final tours and festival appearances occurred throughout the rest of the year. A well-received compilation album, called simply The Very Best of Thunder, came out as well that year.
Luke Morley stressed "only a fool would say never" when it came to talk of getting back together at some point. Still, he'd gotten focused on other endeavors and particularly dedicated himself to working on The Union, an outfit formed with musician Peter Shoulder (formerly of Winterville). Featuring a blues and soul drenched sound, that band has achieved significant critical acclaim. Other ex-Thunder members perused similar projects. Drummer Gary "Harry" James, for example, played with progressive rockers Magnum (including on their popular 2011 release The Visitation).
Thunder briefly reunited for the 'High Voltage Festival', held in Victoria Park, in 2011. Though expressing their reluctance to formally get back together, the guys agreed to future shows together, including a December performance at Nottingham's 'Rock City' venue. They intermittently took to the stage as the 2010s went on yet remained committed to their alternate projects.
In 2015, however, Thunder announced a full return with an upcoming studio album of new material. A tongue-in-cheek collective statement cited "a rather silly amount of knob-twiddling and string-pulling" as the final inspiration. The release of Wonder Days earned a warm response from critics and fans alike (the fellows at Classic Rock magazine, for example, naming it one of the year's 11 best albums), and multiple gigs got announced to preform the new material. 2017's Rip It Up was also well-received (the record's #3 spot on the U.K. Albums Chart was the highest the band reached for over two decades). This was followed with an acoustic selection, Please Remain Seated, after which the band promised to return to the "full throttle sound of Thunder" for the next studio record.
Delayed due to the pandemic situation, that full throttle new album was released in March 2021, All The Right Noises.
UK rockers Thunder will be releasing a new double album titled Dopamine on April 29, 2022.
Official Website: http://www.thunderonline.com/
2) - Thunder was additionally used by an obscure funk-based Southern rock band from the U.S. Their 1974 self-tiled album picked up some attention but failed to break through commercially. It's hard to find information about the group, but a bit is known given how it served as a stepping stone in the career of popular Texan singer-songwriter and guitarist John Nitzinger. The 1974 album is described on Discogs.com here.
3) - Thunder is the name of a defunct Pagan Black Metal band from Poland, formed in 1994.
4) - Thunder is the name of a German heavy metal band, that released 'All I Want' in 1984.
Text bereitgestellt von